At Music House all our teachers are highly qualified and approved, vetted to our exacting standards and are DBS checked.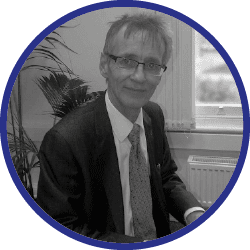 Tim Knight, Music House Principal
Singing, Music Composition and Theory Teacher
ABOUT TIM
As a composer of international repute and Choral Director with a long association with many Northern choirs, Tim brings his wide range of experience and knowledge to the post of Principal.
Tim teaches singing in a variety of styles and his pupils have gone on to careers in the musical world, both classical and musical theatre. He also teaches theory.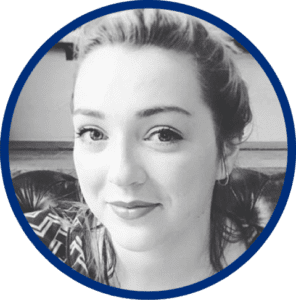 Flo Taylor
Singing and vocal technique teacher
ABOUT FLO
Flo Taylor teaches singing, working with both beginners and trained vocalists wanting to improve technique, extend range and build stamina.
Flo studied Popular Music Performance and graduated with First Class Honours from Leeds College of Music. She specialises in vocal and performance technique and has worked with both musical theatre and popular music students.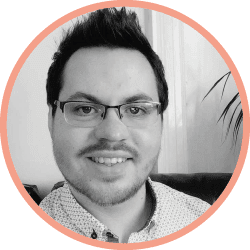 ABOUT MATTHEW
Matthew teaches piano, singing and music theory at Music House.
Matthew also teaches privately and in several regional schools as well as being an accompanist for exams, recitals, choirs and the Heritage Masterworks Chorale.
In addition, Matthew is an organist and choral conductor, working as Director of Music at St Martin's Church in Potternewton and as Musical Director of Horsforth Choral Society, the Pudsey Consort and the Chapel Choir at Leeds Trinity University. Matthew Lazenby read music at the University of Leeds and now pursues a career in musical education in the city.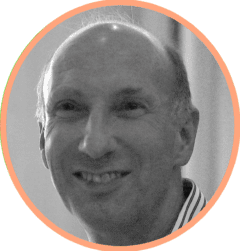 ABOUT DAVID
David is an experienced pianist, organist, accompanist, singer and composer, and a former school Director of Music, who is now passionate about inspiring, nurturing and developing a love of keyboard and vocal music in pupils of all ages.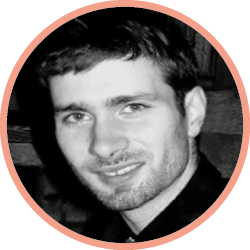 ABOUT MIKE
Mike has been teaching the piano full time for over 15 years and enjoys the variety of teaching all ages and abilities from the very first steps up to professional standard diploma level. He believes that a modern pianist needs to be versatile and open to all styles of music so lessons will involve a wide range of styles and techniques from Bach and Mozart through to contemporary pop, film music etc. Lessons will also cover music theory, improvisation, accompanying other musicians and much more. Lessons can be geared more towards exams and qualifications or simply to play for pleasure.
Mike is also the organist of St Edmunds Parish Church in Roundhay and in his spare time is a keen builder and restorer of mechanical musical instruments.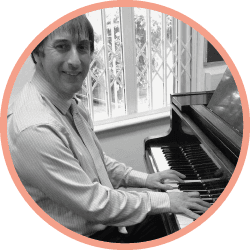 ABOUT SEAN
Sean Smith is a passionate musician who has been teaching piano, electronic keyboard and music theory at Music House since 2006.
His enthusiasm for teaching both beginners and advanced students, whilst frequently using his own compositions and arrangements of well-known tunes enables pupils to learn music which is both familiar and enjoyable to play.
Sean's pupils are also encouraged to perform in concerts and take examinations when ready.
Sean hopes each pupil will achieve their potential whilst developing a deeper understanding and passion for music.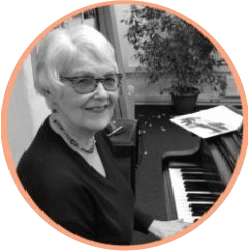 ABOUT SUE
Sue Wanty teaches piano and music theory at Music House.
Sue has been teaching for over 30 years and during this time she has provided piano accompaniment for a number of instrumental soloists taking ABRSM exams.
Sue is also the rehearsal accompanist for 'The Heritage Singers' directed by Tim Knight. Sue started her career as a primary school teacher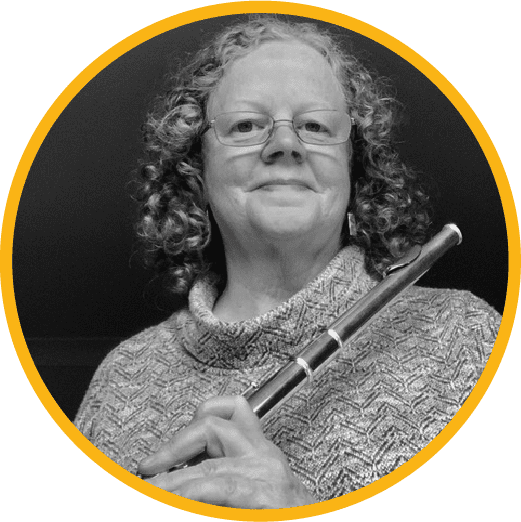 ABOUT HAZEL
Hazel Smith enjoys teaching the flute and fife to students of all ages and ability from complete beginners to Grade 8 level. Students can work towards ABRSM/Trinity grade exams or play for enjoyment and the chance to explore a wide range of styles.
Hazel encourages her students to gain performance experience in College concerts, in a friendly and supportive environment. She also teaches at a local school and performs in several ensembles. Hazel is a member of the British Flute Society and Benslow Music Trust.
Flute Choir
Hazel also coaches Music House's Flute Choir which plays music for all the flute family. If you would like to join this choir please get in touch. You will need to have your own 'C' flute and there is opportunity to play piccolo, alto and bass flute if you have your own.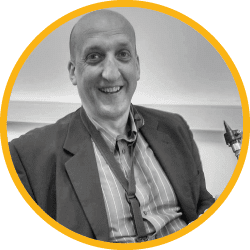 Tony Burkill GDLM
Saxophone/Clarinet Teacher
ABOUT TONY
Tony Burkill lives in Leeds and began learning the clarinet when he was 14 years old. A year later he was playing in local Jazz clubs after being inspired by hearing Charlie Parker's solo on the tune Confirmation.
Tony's main interest is in improvisation but he has been teaching classical clarinet and jazz saxophone for over 30 years and has taught at Richmond House School, Shire Oak Primary School and Garforth Academy and now at Music House.
Tony trained at Hull's College of Higher Education and Leeds College of Music. He is now working for The Event Music Company playing every weekend at weddings and functions throughout the North of England. Tony has toured extensively throughout the UK, Europe and Ireland.
He has supported Courtney Pine, Tito Puente, Arturo Sandaval and Jools Holland to name but a few. His teaching style is embedded with playing experience and he also has a non-judgemental, caring approach to the lessons. Tony teaches beginners to advanced students, young or old, with the concept that we learn together within a structured and fun environment.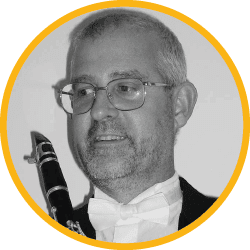 ABOUT DAN
Dan Gibson took up the clarinet at the age of 10, having been inspired by the classical playing of Jack Brymer and the excitement of the big band leaders Benny Goodman and Artie Shaw.
He began his professional career with the Grenadier Guards' Band, taking part in numerous TV and radio recordings, broadcasts and all the ceremonial occasions. Dan is a freelance clarinettist; bass clarinettist and teacher in Leeds.
He is a regular member of various orchestras and chamber ensembles, including the Alan Cuckston Trio; the Amici Ensemble and 11 years as principal clarinet of the National Festival Orchestra.
His playing involves orchestral concerts, solo and chamber music recitals and a lot of theatre work. Despite a love of jazz, his teaching is classical in style and doesn't involve improvisation. All standards from complete beginner to diploma are welcome.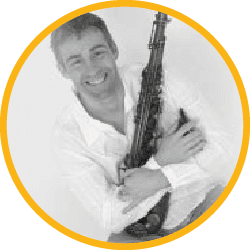 ABOUT DONAL
Donal teaches saxophone individually and also in groups at the College. He is multi-instrumental, playing flute, clarinet, piano and saxophone.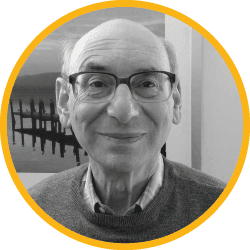 ABOUT MICHAEL
Michael Landa trained as a teacher at Bretton Hall College of Education from 1960 to 1963. Later, he studied piano and recorder with Moira Witty at Music House.
Michael's teaching career has spanned 30 years and has consisted of mainly teaching music to students in primary, middle and high school settings. His teaching is designed around the individual needs of each student to make sure each one fulfils their full potential and desires.
As a qualified recorder teacher, he is experienced in teaching students of all ages. He is completely at ease preparing students for examinations, and has trained recorder ensembles, large and small.
Michael cannot emphasise the importance of the recorder enough. It is sometimes understated but this is an instrument with a long pedigree, a rich repertoire of renaissance, baroque and modern music which requires a proficient and robust technique.
On a personal levels, Michael has played the recorder in ensembles and performed as a soloist in a variety of concerts. Currently, he performs at the Leeds Music Club where he's been a member since 1995.
He also composes and arranges music for the recorder and publications include 'Make Music Now, an elementary course for the home, school and recorder tuition' which is published and distributed by Peacock Press.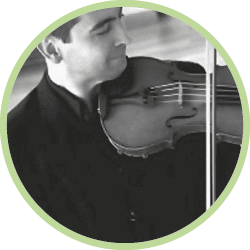 ABOUT ROD
Rod Taylor has a Degree in Music and has been teaching for over 25 years. He is extremely passionate about teaching the violin to students and his lessons are tailored to their individual needs. He welcomes beginners, improvers, youngsters and adults. He is experienced at taking pupils through grade exams but is also happy to teach students for the pure enjoyment of learning an instrument. Rod's philosophy is that music is for everybody and all people should have the opportunity to enjoy music. 
Rod also runs Music House's violin ensemble as well as teaching in schools around West Yorkshire. He composes and arranges music and his compositions have been played on the radio. Rod really enjoys playing music with groups and ensembles and has performed classical and many other styles of music to royalty, a former prime minister and celebrities amongst others.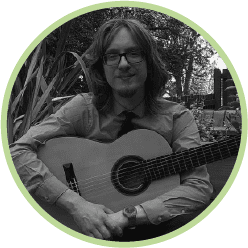 ABOUT DAVID
David Grainger LRSM has been playing guitar for over twenty years, and teaching for ten years. He is fascinated by the incredible range of sounds and moods the instrument can evoke, and his own playing focuses on classical guitar, without neglecting the instrument's role in popular music. David has helped pupils prepare for grade exams in all of the major exam boards, with a 100% pass rate, and more importantly has helped them discover and enjoy the music they can make on guitar.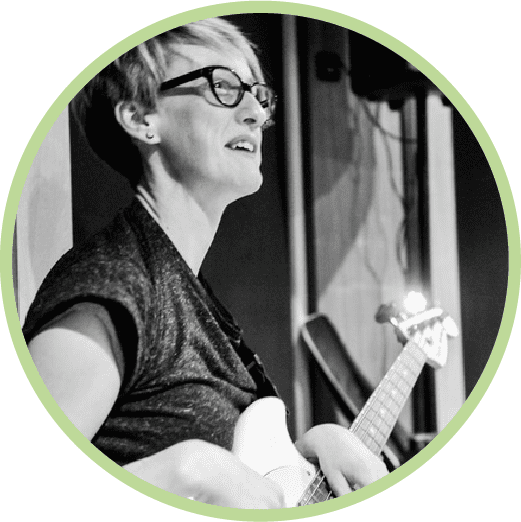 Ruth Wilde
Guitar, Bass and Double Bass teacher
ABOUT RUTH
Ruth is an experienced teacher of guitar, bass guitar and ukulele, offering tuition in pop, rock, folk and jazz for all ages and abilities. Her pupils have a 100% pass rate in Rockschool grade exams. As well as offering lessons at Music House, Ruth also teaches both small group and whole class in primary and secondary schools across Leeds. When she's not teaching, Ruth likes to write and perform with various bands, including Barcode Zebra, The Durbervilles and Enso Project.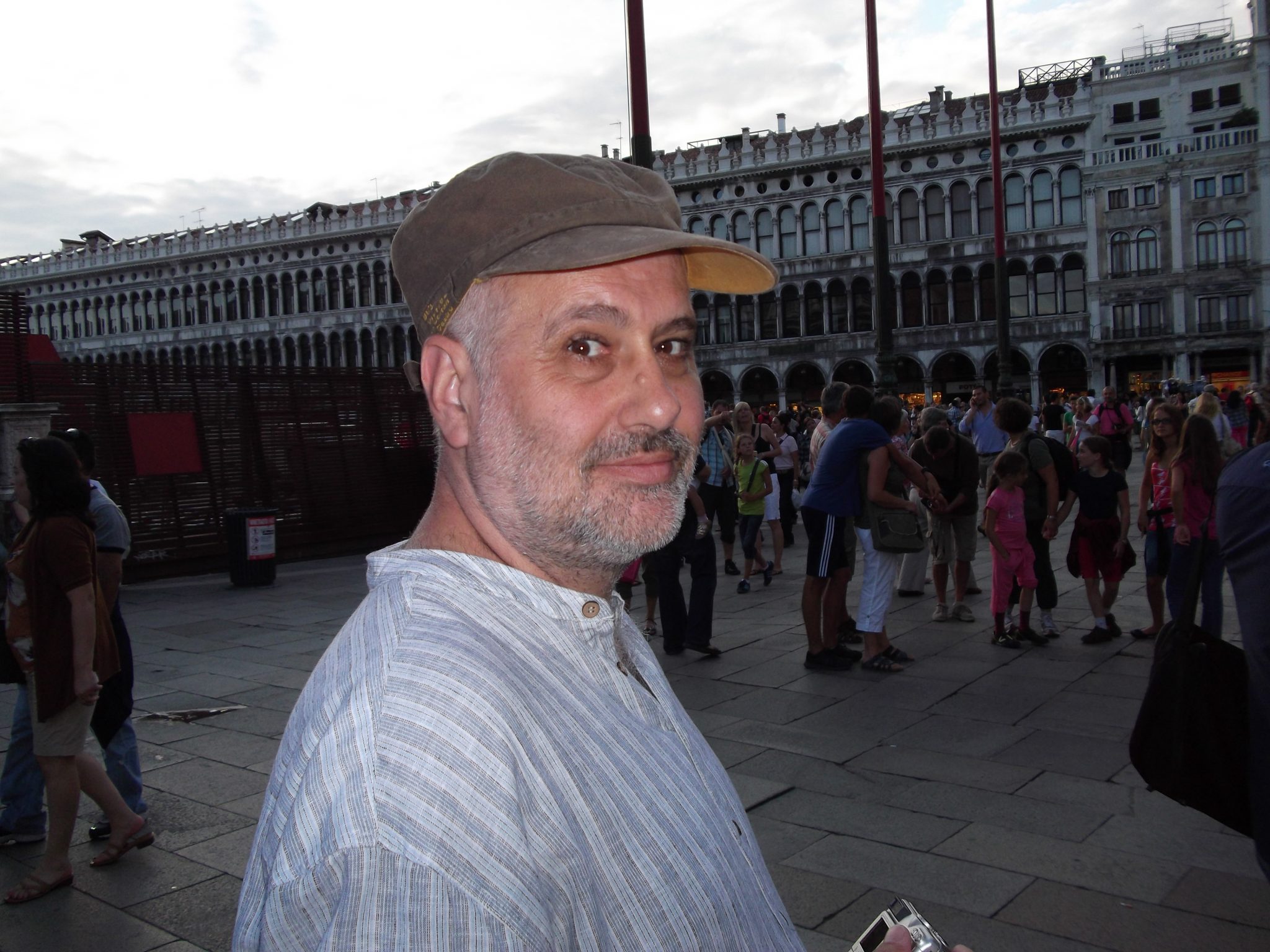 ABOUT NICK
Dr Nick Williams (PhD, FHEA, MA and BA Music)
Nick Williams is a qualified music tutor based in Leeds who offers individual one-to-one tuition in violin, viola, music theory, aural training, composition and songwriting. An experienced teacher (schools, colleges and university) he covers all styles from classical to jazz and popular musics and teaches beginner through to advanced levels (adults and children). He enjoys teaching all ages and abilities, and is happy to talk through your requirements with you in an initial consultation. He has extensive experience tutoring students for A level, BTEC and GCSE music and his tutoring covers violin, viola, music theory, analysis, music history, composition and aural skills.
 From 1994-2005 he taught violin and theory at Leeds Grammar School, where he also tutored individual A-level students in composition, harmony and analysis. He has also taught violin at the former Yorkshire College of Music from 1994-2005 and is once again teaching there in its new form as Music House.
He has also taught at Huddersfield University, Leeds University, Leeds College of Music, the University of West London (where he was head of composition) and York St. John University. Nick is also active as a performer and composer, playing with Cuban charanga band Charanga del Norte, and directing his own ensemble Spelk. His compositions have been performed throughout Europe and North America by leading soloists and ensembles.