THE BOARD OF TRUSTEES
Yorkshire College of Music & Drama has been a non-profit making charitable trust since 1965*. It is governed by a Board of Trustees who carry out their duties completely voluntarily.
Our Trustees take their responsibilities extremely seriously. They bring a wealth of experience from the private, commercial and public sectors. Their knowledge and business acumen is invaluable and we are very grateful for their dedication and steer.
For some time, creating a sub-brand of the College has been under discussion to eliminate confusion about who we are and what we do. Music House is the result of these discussions. We believe this brand proposition will allow us to move with the times and give us greater diversity in what we can offer.
*The late Mr Donald Halliday, a founder member of the Trust, shared an enthusiasm for singing and drama with Madame Stiles-Allen, and was responsible for securing the future of the College by obtaining charitable status.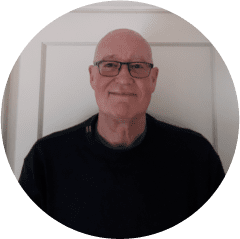 DAVID HUGHES, CHAIRMAN
David is a very hands on trustees, overseeing all financial matters on behalf of The College in the absence of a full time employee with this remit.
David's working life has involved international sales and marketing, including owning a light engineering company for 17 years operating in global markets.
LEARN MORE
For 12 years, he was head of the International Trade Advisory Service in West Yorkshire for UK Trade and Investment, part of the Department for Trade and Industry, providing advice and support for small businesses seeking to export.
Before retiring to pursue other interests, David was self-employed for 3 years as a project manager/business adviser helping companies with a range of business planning, financial, and strategic issues.
A very keen sportsman, playing golf as much as possible and taking on the role of a director on the Board of Scarcroft Golf Club. He spends time rattling the cages of politicians and companies, in an attempt to influence their policy and operating decisions In his own words 'It's an uphill struggle, but satisfying when you land a punch!"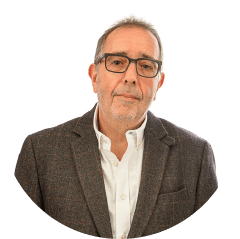 NICK WAYNE
Nick is a seasoned Marketing, Advertising and Design specialist with over 35 years' experience of owning and running Marketing Agencies; Nick put into motion his 'exit strategy' in December 2017 and has been even busier with the Realistic Business Consortium and other business interests ever since.
LEARN MORE
With a passion for helping Third Sector organisations, not only is he is a Trustee of the Yorkshire College of Music & Drama, but also, Patron of Leeds Children's Hospital Appeal, an Ambassador for Leeds Trinity University, on the Executive Committee of Leeds Legacy Awards, on the Advisory Board of the Yorkshire Asian Business Association amongst a number of other activities.
Recently, he became the personal manager for Denise Pearson, lead singer and composer of 1980s R&B / Pop band Five Star.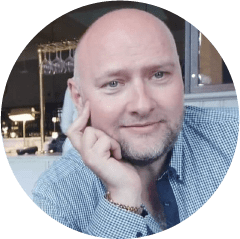 LEE WALLACE
Lee has been a Trustee since 2011. He enjoys the energy and enthusiasm of the team and the creative process involved in delivering the charitable aims of Music House.
Lee lives in picturesque  Keighley but his day job as a Psychotherapist and Clinical Supervisor is based at a Practice in Headingley.
LEARN MORE
His background has included administration, Pastoral Head of Year and behaviour support work /counselling in high schools.
Giving back to the community is high on his agenda, volunteering for several counselling agencies including East Leeds Counselling Service and Leeds Mind before entering into Private Practice in 2009.
Lee has multiple connections to the world of music in West Yorkshire. He sings with Leeds-based Heritage Masterworks Chorale and Leeds Male Voice Choir. For many years he sang church music with the Heritage Singers and occasionally, still performs with them.
Pantomime and musical theatre is another of his passions. Performances have included playing an ugly sister in Cinderella and Mr Bumble in Oliver!  He's appeared in musicals and plays in Leeds with Whitkirk Arts Guild and ROCO Amateur Dramatic Society in Roundhay.
With such a busy and varied life, Lee still finds times for other hobbies including drawing and painting, reading, and supporting conservation projects and setting up a home-studio to explore voice-overs and voice-acting work.